Welcome to the          
          consortium page
3D logo
Consortium structure
List of institutes and PIs
| Institute | PIs |
| --- | --- |
| Albert-Ludwigs-Universität Freiburg    | Prof. Dr. Marc Schumann, apl Prof. Dr. H. Fischer |
| Humboldt-Universität zu Berlin | Prof. Dr. Heiko Lacker (co-coordinator), Prof. Dr. C. Issever |
| Johannes Gutenberg-Universität Mainz | Prof. Dr. Michael Wurm, Prof. Dr. V. Büscher, Dr. R. Wanke |
| Justus-Liebig-Universität Gießen | Prof. Dr. Kai-Thomas Brinkmann |
| Technische Universität München (TUM) | Prof. Dr. Stephan Paul |
| Universität Hamburg | Prof. Dr. Erika Garutti (co-coordinator) |
| Universität Heidelberg | Prof. Dr. Silvia Masciocchi, Prof. Dr. J. Stachel |
| Associate partners | |
| TU Darmstadt | Prof. Dr. T. Galatyuk, Prof. Dr. T. Aumann |
| Uni Goettingen | Prof. Dr. A. Quadt |
| RWTH Aachen | Prof. Dr. T. Bretz |
| GSI und Goethe Universitaet Frankfurt am Main | Prof. Dr. J. Stroth, Dr. M. Deveaux |
| DESY Hamburg | Prof. Dr. I. Gregor, Prof. Dr. S. Worm, Dr. F. Sefkow |
| MPI für Physik München | Dr. F. Simon |
| FZ Jülich GmbH | Prof. Dr. S. van Waasen |
Official Consortium web page
Space contributors
{"mode":"list","scope":"descendants","limit":"5","showLastTime":"true","order":"update","contextEntityId":242349559}
Recent blog posts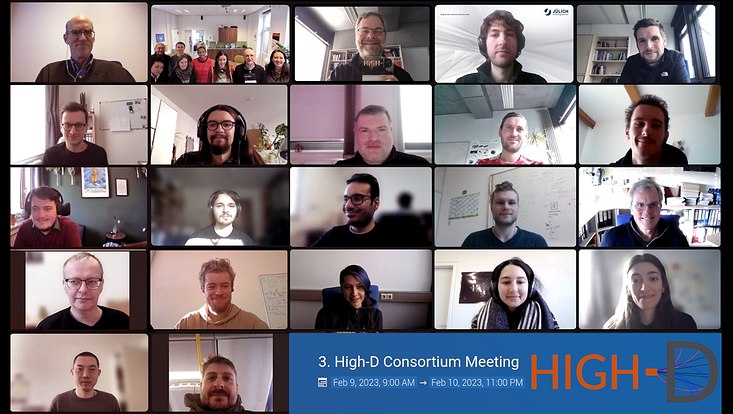 The High-D consortium held its third consortium meeting yesterday and today. We enjoyed a lot of fruitful exchange and lively discussions about our work on R&D for highly segmented multidimensional detectors for future experiments.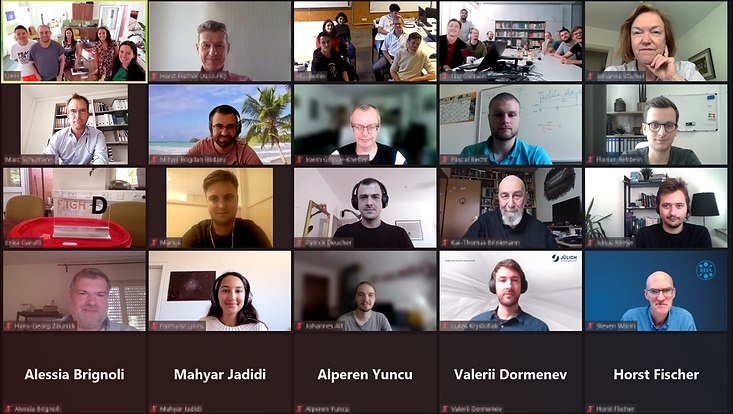 The High-D consortium held its second consortium meeting last Friday and today. We learned about the progress the consortium members made in their manifold research areas since our first meeting in February.
thanks you Julius for creating the High-D logo
Favorite Pages
There are currently no pages on your favorites list. You can add pages to this list by selecting Favorite from the Tools menu on the page you're viewing.